Ask Angela About Self Publishing
Ask Angela About Self Publishing
Tap into Angela's 20+ years of self-publishing knowledge!
(If you a have other questions for her, you can use the form for those too!)
NOTE: IF YOU ARE ALREADY A BOOKLOCKER AUTHOR, PLEASE CONTACT ANGELA THROUGH YOUR AUTHOR ACCOUNT. SIMPLY PUT HER NAME IN THE SUBJECT LINE OF YOUR MESSAGE THERE AND SHE'LL GET RIGHT BACK TO YOU. 🙂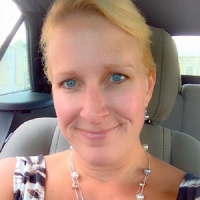 Angela Hoy is President & CEO of BookLocker.com and the author of 24 books. Unlike the "other guys" who have overseas call centers, every author at BookLocker has direct access to Angela. That's right, you can contact the owner of the company, as well as any of our staff listed below, any time, at your convenience. No revolving customer service reps, no layers of bureaucracy to navigate, and absolutely no outsourcing to low-paying overseas call centers. We don't use call centers or telemarketing at all. You will never be shuffled from one "customer service rep" to another because we don't have any of those.
Angela is also the Publisher of WritersWeekly.com, and is well-known in the industry for her advocacy work to protect the rights of freelance writers and authors. She has been in the print-on-demand and self-publishing business since 1997 so she's seen it all, and is a great source of information. Ask her anything using the form below!
Since we are selective about which books we publish, we are able to work with every author one-on-one. In the past 20+ years, BookLocker has published more than 13,000 print and electronic titles!
Have questions? Fire 'em Angela's way using the form below. 🙂
By submitting this form, you agree to receive emails from us. Rest assured we are not spammers (we DETEST spam!) and you may tell us not to contact you further at any time. 🙂
These are the other BookLocker folks you'll be working with: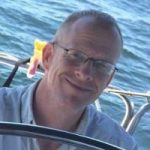 Brian, Operations Manager - Manuscript evaluation, publishing-process questions, and marketing advice. Brian is also our Book Trailer Creator (and he's amazing at it!!) And, Brian is the Managing Editor of WritersWeekly.com so if you need freelance writing advice, or if you plan to use writing to promote your book, he's your guy! Oh, and he'd also love to see any article pitches you have for WritersWeekly, including author success stories!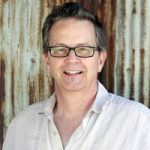 Todd, Original Cover Design - Our amazingly talented, award-winning cover designer! You will work directly with Todd to ensure you cover is EXACTLY what you want. We don't use templates. Every cover is completely original!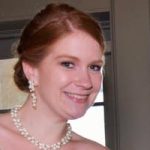 Ali, Director of Print Publishing Services - She will take you through the entire print publishing process, including formatting and file conversion. She manages our team print formatters/designers, and she also processes covers that authors submit themselves. She will then hand you off to...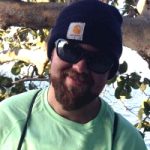 Justin, Technical Operations Manager (a.k.a. our Resident Geek!) and Director of Ebook Publishing Services - Setting up your print book in Ingram's system (the distributor, which will send your book's metadata to the online and physical retailer systems). He will also upload your files to the printer, and have them ship a print galley to you. After you approve that, he will set your book up on BookLocker.com, and will process any web page updates you have in the future. If you have technical questions, Justin can help you with those, too. Justin also provides automated indexing services and other complex formatting services that authors need on occasion. Oh, and he'll also send you a free copy of 90+ Days of Promoting Your Book Online to read while you're waiting for your print galley!
Justin is also our ebook expert! If you think he doesn't get much sleep, you're right!! He works with our team of ebook geniuses as they format and convert your files to mobi and epub formats. Mobi is what Amazon uses. Epub is what everyone else uses. Your ebook(s) will be submitted to Amazon, BarnesandNoble.com, Apple, Kobo, Overdrive ( which sells ebooks to more than 40K libraries and schools in 70 countries), and Google Play (a.k.a. Google Books).