UNSOLICITED TESTIMONIALS FROM AUTHORS
UNSOLICITED TESTIMONIALS FROM AUTHORS
We never waste our authors' time by asking for testimonials. But, we're happy to share the kind comments they've spontaneously sent in!
Eric E. Wallace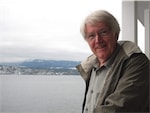 I'm a highly-experienced writer, with plenty of publication credits and awards. I've now had six fiction books published by BookLocker. From the first to the most recent, I've been highly-pleased. Each of BookLocker's staff is very friendly, creative, efficient, extremely responsive and fast at solving any problems. The cover artist they've assigned me each time has done wonders in interpreting my books visually. Beyond that, their pricing is fair (a bargain, I'd say), and their little extras (such as guides to how to market your books and other tips and pointers) are terrific. I expect to bring my next books to BookLocker. I won't even need to think twice about choosing anyone else!
Eric's books:
Mind After Mind
The Improviser
Emperor's Reach: A Novel of San Francisco
Stonerise
Hoarfrost
Undertow
---
More Testimonials:
I had initially started working with another company that claimed to be a publisher - what I discovered was that the company did not do what they promised. I asked around and after many months of research I was directed to BookLocker.com. I asked my attorney (a literary attorney) to review the contracts and they said they could see no reason why I should not align myself with BookLocker.com. I am so glad that I am now associated with BookLocker.com. They have proven to be everything they promised and more. Their advice and directions have been spot on the results have been positive. If you are looking for a publisher to become associated with, I definitely would recommend that you consider BookLocker.com. I have several more books coming along and I am not hesitant about working with this company. Whenever I had a question, it was promptly and completely answered and their advice as to how to proceed was always to my benefit. I found them to be honest and completely above board and they lived up to all their statements. Their site has information for authors that has been very eye-opening about what to wary of and has proven to be accurate and correct. I heartily recommend associating yourself with BookLocker.com
S. S. Parks
Site 251
~~~~~~~~~~~~~~
For self-published authors the publishing business is generally hit and miss, with some POD publishers better than others and a very few like BookLocker in the rare, much better category. Their customer service is outstanding and working with them on my projects has definitely been a wonderful, as well as a professional experience. I'd give them six-stars but you only have room for five.
Kregg P.J. Jorgenson
The Belly of the Beast: Book II in The Jungle War Series
Chasing Romeo: The Jungle War - Book I in The Jungle War Series
SIX STORIES UP, Tales of Whimsy, Imagination, and Hey, a Little Satisfying Comeuppance
~~~~~~~~~~~~~~
I am so pleased with the final product of my second book published with BookLocker. EJFS Episode 2: The Shadow State (Elite Justice Force Squad Series) was quite an escalation from my first title. I wouldn't have trusted any other publisher except BookLocker. The team at BookLocker is exceptionally skilled at their business, and I am fortunate enough to have them as my go-to for all my literary works. I look forward to when my third and final book in the trilogy is ready for publication. It will be a grand conclusion to my endeavor.
Thank you all for your continued fantastic work! God bless!
Michael J. Beasley
Author/Creator of the Elite Justice Force Squad Series
EJFS Episode 1: Vritra's Rebirth
EJFS Episode 2: The Shadow State
~~~~~~~~~~~~~~
The idea and goal of publishing a book had been sketched on my mental calendar since I wrote Initiation Dream...almost sixteen years ago! Though edited many times, it was still one of those dusty things left on a shelf. When the pandemic changed our natural rhythm, I felt it was the perfect time to dust-off my story and finally publish it, but I had to get help. That's where I discovered Booklocker. I needed professionals to assist me in putting it all together and Angela, and her team, did a fabulous job! Being someone not afraid to ask questions, I barraged them every step of the way to make sure I was on the right path. Now I have a paperback and Ebook available to the masses. So very Cool!
Thanks, Booklocker!
Marc S. Hughes
The Sachem Tales: Initiation Dream
~~~~~~~~~~~~~~
The thought of publishing a book seemed a far reach, and I never thought it could happen. As I researched the complicated world of publishing companies, it seemed a dream that would not come true. A friend sent a link for Booklocker, and as I read through the information, I was impressed. The reviews of other authors encouraged me that this was a company to be trusted. I was THRILLED when I heard the news that my book had been accepted! Not only would my first book be published, but I sensed warmth and comradery as a fellow author. Angela and her team were professional and so very encouraging! I asked many questions throughout this journey with Booklocker, and have so appreciated their patience and guidance. The end product was beautiful! Thank you, Todd, for the great cover design...and thank you to each one at Booklocker for producing a product that surpassed my dreams! I heartily recommend this company!
Vonnie Pratt
From This Shepherd's Heart
~~~~~~~~~~~~~~
I wanted to thank everyone at Booklocker for all the help, answering multiple questions and getting my book complete and fabulous. It was very-much a smart move on my part to pick you.
Thanks again!
Marc Hughes
The Sachem Tales, Initiation Dream
~~~~~~~~~~~~~~
The final preview book you sent me, One Mission to Ploesti is outstanding. Your staff did a great job putting everything together--much better than my previous publisher, Dog Ear. Please send along my thanks for a job well done. Good cooperation and communication.
Robert P. Moore
One Mission to Ploesti: A World War II adventure of an airman's escape and rescue
~~~~~~~~~~~~~~
I'm bowled over by the amazing service, communication & creativity I've gotten from everyone every step of the way.
Erica Smith
Ditch Lilies
~~~~~~~~~~~~~~
Angela,
I want to thank you and your staff for the tremendous job you did making my book, Hope With God And A Mother's Love, become a reality. Without prior experience in the publishing industry I was nervous and guarded, but you shepherded me through the process with ease. I had more than my share of questions, but your honesty and patience while answering these questions lead to my decision to turn my manuscript over to BookLocker. I knew from the beginning my book would be handled with the same care and respect as though it were your own. I had total confidence the process would be completed with perfection, and it was. You and your staff aspire to excellence, which is refreshing today. Again, thank you for your professionalism.
TJ Olander
HOPE WITH GOD And A MOTHER'S LOVE
~~~~~~~~~~~~~~
I grieve my membership in the PTSD abusive publisher community. I paid my last publisher $2000.00 to be released from my contract. My heart in hand I contacted BookLocker. Angela Hoy, the owner, promised, "We will take good care of you." In fact Angela and her staff took such good care that I felt adopted by their family. Each step of the way was paved with personal attention and integrity.
Subsequently I have published three books with them. Now that is an endorsement!!!
The Most Rev. Oscar Joseph, Ph.D., D.S.T., O.C.C.O.
(Anglican Bishop and Abbot)
Memoirs of a Divine Healer
Listen with the Ear of Your Heart
The Joy of Spiritual Freedom
~~~~~~~~~~~~~~
To Angela and the whole Booklocker gang:
Just want to reiterate that you guys put out fantastic books. I am getting continual praise from readers over the quality of the product.
Many thanks,
Don Santina
A Bullet for the Angel
A Prize for All Saints
~~~~~~~~~~~~~~
Book arrived today! The cover is awesome! You have the best people and you all do a great job.
J. T. Dameron
Passenger to Dallas
~~~~~~~~~~~~~~
I am so proud of my books. They look so very professional (mainstream big pub comparable) and they are so easy to read. Great, clean layout, nice weight of paper, etc. This is a testament to you guys. You put out an exceptional product. Even though I'm a struggling writer, my books look like bestsellers.
Deborah Wynne
Intermission
Opening Act
~~~~~~~~~~~~~~
To all aspiring authors…
I've been writing for twenty years. I've written and self-published eight books. Just so you know, writing the book is half the work.
Trying to find a credible trustworthy self-publisher and marketing the book is the other half. Without a trustworthy publisher, the entire process becomes a nightmare.
I've used five of the most popular publishers, (popular based on their advertising budgets) and finally found one that is credible, priced fairly, professional, honest, dependable, and totally trustworthy.
Booklocker Publishing is now preparing my eighth book for release sometime this autumn. This is the third book I've self-published through them and I wouldn't consider any other publisher, "self" or "traditional."
Robert De Filippis
"Loosing" Your Mind: Critical Thinking in an Age of Chaos
~~~~~~~~~~~~~~
Team Booklocker: When I signed up to publish at Booklocker I had no idea what to expect. I needn't have worried. You guys took my idea to publication without me having to worry about anything. Your superior service and product are to be applauded. It must not be easy for you dealing with unaware and uninformed folks like myself but you seem to take it in your stride. Be warned, I will not contemplate working with any organization than yours and hope that with some inspiration I can create something else worthy of your attention.
THANK YOU ALL!!!
Dai Bach
Divinity in Deviance
~~~~~~~~~~~~~~
Angela, thank you for publishing my book in three versions and in such a short time. You are the superb editor, and it was my great pleasure to use the services of your excellent firm, BookLocker.
Wieslaw Jurkiewicz
Echoes of My Long and Exciting Life
~~~~~~~~~~~~~~
Once again, everyone went above and beyond in the work ya'll did. Thanks again for everything.
Chris Hanly
The Trucker's Nightmare Continues
~~~~~~~~~~~~~~
You've been awesome and we're so glad we had the opportunity to work with you. People who embark on the self-pub route usually don't have a clue about how to proceed, what they need to do, what to expect from the publisher, etc., etc. You've established a process that makes it easy to understand and follow, with lots of instruction, guidance, tips, and more. You offer great quality, talent, and service, but in addition I think one of the most important things is you communicate--you respond quickly and clearly to clients' questions and concerns. That's really important, especially for people who are doing this for the first time. I've worked in traditional publishing since 1983 and owned my own publishing company for a while, so I know how daunting this biz can be for authors, particularly newbies.
Thanks again for going the extra mile for us and for making it easy--and for letting us know you cared about our project, even though you have a zillion others. I will recommend you to any and all writers I know who are considering self-publishing.
All the best,
Skye Alexander (author representative who used BookLocker
to publisher her client's book)
~~~~~~~~~~~~~~
You people are so fast. Don't any of you sleep?
Debra Bilton
Two Dogs, Two Griefs
~~~~~~~~~~~~~~
If I say it a thousand times, it will still not be enough - I am so, so thankful to everything you have done for me.
Kitania Kavey
Unaccompanied Minor
~~~~~~~~~~~~~~
What a delight it has been dealing with Booklocker. Every step of the way has been so thoughtfully and honestly crafted by Booklocker. It's been a first time self publishing serendipity. Todd Engel, your designer, rearranged my cover text for my approval to sum up everything the book is about in a way I missed and then produced an empathetic, spiritual design to match. I am much impressed.
Thank you.
Keith Hancock
Mystical Experience of Reality
~~~~~~~~~~~~~~
Dear Angela,
I just want to let you know how happy I am with the publication of Book 1 of Letters from my Soul. The books look beautiful and the production process was smooth.
Looking forward to working on the other two books together.
Warm regards,
Chantal van den Brink
Letters From My Soul Book 1
~~~~~~~~~~~~~~
Thank you all for everything - the book looks great and we are super happy with it. You guys are the best!!!
Much love,
Toni True-Wills, Ph.D.
Feeling the Love
~~~~~~~~~~~~~~
As a first time author and self publisher I highly recommend BookLocker! Angela and the team are truly amazing. BookLocker were so supportive and nurturing every step of the way. They answered all of my questions (no matter how tedious my questions were) and have always been and remain professional, polite, courteous and friendly. A tip - make sure you read all the material they provide. It's very clear and also very helpful. I'm based in Sydney, Australia and they still managed to ensure I received the best service. A friend recommended I publish with Booklocker and I must say it was the best decision. I will be publishing my next book with the Booklocker team that's how great they are. Many thanks Booklocker!
Mel W.
The Single Mother Trying Not To F*ck Up Life
~~~~~~~~~~~~~~
Publishing with BookLocker has been the best experience ever. Angela and her team work like clockwork at every stage of production. The result is a beautiful book, not the least due to the very gifted graphic designer in their employ (Todd). They are also very responsive to any inquiries. No long waiting time for an answer. The author is able to benefit from their vast expertise and knowledge about the publishing process and the industry. They never hound you with outrageously experience marketing schemes, but will give advice how to go about bringing your book to the attention of the reading public. And the cost of all these treasures can't be beat. All in all, I couldn't be any happier. I know where I will publish my next book. Thank you, Angela and all the BookLockerians.
Brigitte Goldstein
Babylon Laid Waste--A Journey in the Twilight of the Idols
~~~~~~~~~~~~~~
Dear Angela,
It is such a pleasure for me, working with you, Ali, and Todd!
I look forward with anticipation to our continued relationship over the years ahead.
Best regards,
Lou Shook
STRUGGLE OF TITANS: BOOK 1
DEATH OF AN EMPIRE: BOOK 2
REPUBLIC IN DISCORD: BOOK 3
OUR FUTURE AS HUMANS
OUR HUMAN DESTINY: BOOK 2
WHO & WHY ARE WE
~~~~~~~~~~~~~~
I spent this last week looking the book over and reading it, and it looks absolutely amazing.
Thank you so much for everything.
Josh Pederson
Congratulations, You Suck!
~~~~~~~~~~~~~~
Todd, I have a message for you! I wrote the book on Therapeutic Touch that you recently designed the cover. I gifted the founder of Therapeutic Touch with a copy of the book. She is 97 years old. She was totally charmed by your beautiful cover and she wanted me to let you know that the cover is drawing the attention of everyone who sees it! I am having the same experience – people see the cover and their first comment is how beautiful the cover is!
Maria Arrington
Reflections on the Art of Therapeutic Touch
~~~~~~~~~~~~~
I received my book today, much earlier than I expected! I am so glad I decided to become involved with you. You have all done such a beautiful job!
Charles Byrne
I See, I Say: Five New Plays Five New Ways
~~~~~~~~~~~~~~
I want to give my thanks to Angela, Richard, Ali and everyone else. It's so great working with BookLocker. It's like being part of a book publishing family. I am reading the 90+ steps (90+ Days of Promoting Your Book Online, which BookLocker authors receive for free) and writing the author's bio and all the content summaries need for promotion. Just wanted to let you know your publishing energy has given me the creative marketing energy needed to push this project to the max. Thanx.
Lang Ramdin
The Star Revolt
Report on the Cosmic Mutant
~~~~~~~~~~~~~~
I love your company and have already recommended it to friends who are thinking about publishing. Thank you for making your services available at a reasonable price–as well as your efficiency and prompt responses to questions and problems. Working with you has been, and I'm sure will continue to be, a pleasure!
Barbara Taylor
Particularly Peculiar People
~~~~~~~~~~~~~~
Thank you, Angela, for all your help getting my first book out. I know that you know what first time authors go through, but through it all, you were responsive, honest, clear, and you delivered what you said you would. That is HUGE. So…thank you again, from the depths of my heart. In my life, this is what I have striven for, and you helped me get there.
Love,
Helen Sanders
The Ringmaker
~~~~~~~~~~~~~~
You have no idea how happy I was yesterday to see my proof copy. It was gorgeous and, dare I say, better than I had the nerve to hope for. While your assistance and communication throughout the process has been superb, I tried to keep my expectations low to avoid a major letdown. Once I saw the quality of the cover and flipped through the pages of Falling Reign, I was elated and finally allowed myself to enjoy the moment. Thank you for making the process as painless and amazing at it has been. I can't wait to show off my book and share it with my friends, family, and fans.
Kenneth Collins
Falling Reign
~~~~~~~~~~~~~~
I really wanted to thank you and that team, obviously including Richard who, with his patience, walked this "Old Dog" through the ordering process and that Fantastic Artist (Todd, the cover designer) that sent me the pictures and took my suggestion to create an Unbelievable cover design.
If you can't tell it, I really love Booklocker and it's crew for everything now and from the beginning of my book's publication until today and beyond.
Love and Hugs, to quote Angela,
Tom McGoy
Our Great Journey: A Love Story
~~~~~~~~~~~~~~
May I formally say THANK YOU..! For all your hard work and efforts. The service you have provided for me has been completely outstanding! You're the best!
Cheers,
Russell Knowles
Sorcerers of the Silver City
~~~~~~~~~~~~~~
Good news! I received the paperback book this afternoon! Thanks for all your quick work. I am very impressed with how smoothly this whole process has gone, and very pleased.
Gregory Horning
Noah's Boys in the City of Mother Earth
~~~~~~~~~~~~~~
Angela,
The whole process working with you to get the book published was a real pleasure. I am delighted I picked Booklocker!
T.R. Cordón
Glimpses of Her
~~~~~~~~~~~~~~
I have really enjoyed working with you folks, and when my next book is finished, I will be back.
Thank you very much!
Curt Waldrip
Radical Freedom or Oh Crap, There Goes the Constitution
https://booklocker.com/books/8792.html
~~~~~~~~~~~~~~
Thank you for the quick service and the excellent product execution.
D K Elliott
Vanishing Borders
https://booklocker.com/books/8611.html
Trouble in Zion
https://booklocker.com/books/7444.html
The Canyon Caper
https://booklocker.com/books/4691.html
~~~~~~~~~~~~~~
Thanks for the great work you guys do and keeping it personal. I think that's one of the best aspects of Booklocker–professional, but personal.
Debra D. Weitzell
DAN POWELL: The Making of an American Cowboy
https://booklocker.com/books/5647.html
ORA'S QUEST
https://booklocker.com/books/5968.html
~~~~~~~~~~~~~~
My experience with Booklocker.com has been fantastic. I recommend you guys highly.
Regards,
Jeff Kelly
DMZ Diary: A Combat Marine's Vietnam Memoir
https://booklocker.com/books/435.html
(Published by BookLocker back in 2001!)
~~~~~~~~~~~~~~
As an engineer, I respect the efficiency with which you run your operation.
John Tucker
Are You Jesus' Disciple? Five Discourses of Jesus Christ in the Book of Matthew https://booklocker.com/books/8608.html
~~~~~~~~~~~~~~
Angela,
I really appreciate everything you and your staff have done for me. Grady was right – you are a really nice person.
Leigh McMehan
the WALK
https://booklocker.com/books/8542.html
~~~~~~~~~~~~~~
The novel I just published with you is my third. The experience with Booklocker has been far superior to Llumina (first book) and Createspace (second.) The book looks great.
P.T. Dawkins
Tradur Gurl: The Sandy Allen Trilogy Series
https://booklocker.com/books/8479.html
~~~~~~~~~~~~~~
Angela,
I am thrilled with my book and with the ease and professionalism of working with you. Your detailed contract and instructions left few questions and when I had any, your message system worked like a charm.
My father, who was with R.R. Donnelley printers for 40 years (and is therefore hard to please when it comes to the physical production of a book) has nothing but good things to say about the way the paperback turned out. I agree. The cover is beautiful, the pages are just the right weight, and the font I chose from your list is exactly what I wanted. The e-books look fine, too, and I appreciate Richard's attention to my concerns about the paragraph breaks. Your formatting instructions were both helpful and wise.
I dreamed about publishing this book for a decade, so it is with a decade's worth of gratitude that I say "thank you!" for making it possible to publish something that met all my expectations.
Betsey King Music Heard So Deeply: A Music Therapy Memoir
https://booklocker.com/books/8238.html
~~~~~~~~~~~~~~
Dear Angela and Richard, Thank you so much for all your patience, advice, and guidance in helping to bring Bridge of Sighs and Dreams to market. I will be forever grateful for your kindness and expertise. I am also grateful to Todd Engel, for his patience and for designing the perfect cover. Certainly I look forward to working with you again when I complete my next novel. You are all amazing!!!
My very best wishes!
Pamela Allegretto
Bridge of Sighs and Dreams
https://booklocker.com/books/8228.html
~~~~~~~~~~~~~~
Greetings and glad tidings to you, Angela and Richard. I've meant for some time to let you know how much I appreciate your guidance and patience during the five years in which you published all of my titles. Your high quality products do me proud. Every indie book seller I have engaged with has high praise for the books you produce.
Let me sum up my assessment of your work this way; I recommend Booklocker to every author who asks me for a publisher recommendation. (Two of them actually finished their manuscripts and you published their books.)
Bob Rogers
Hitting Life's Curveballs
https://booklocker.com/books/7276.html
The Laced Chameleon
https://booklocker.com/books/7342.html
Sacrifice at Shiloh Church
https://booklocker.com/books/7936.html
~~~~~~~~~~~~~~
I was looking over my absolutely awesome cover just now and I wanted to thank you both so much for making this process so simple for people like me. I was so worried because up to this point, "Self-Publishing" has been everything but!
I'm just so fortunate that I read reviews and saw that everyone recommended BookLocker. Rest assured that I will be joining the ranks of those satisfied customers.
Much obliged,
Eric Burkhart
Mukhabarat, Baby! Mortars, WMD, Mayhem and Other Memoirs
of a Wartime Spy
https://booklocker.com/books/8016.html
~~~~~~~~~~~~~~
Once again, Angela (and Richard), I want to thank you for the excellent job you did of helping me create my book, Manna Gathering. The smoothest and easiest parts of the process were where you were involved. Everything was done quickly and efficiently and I was able to beat my self-inflicted deadlines.
I have already recommended you to one writer and in the future will recommend you to anyone who even looks like they want to publish a book.
May many authors discover you in their search
for a great POD company!
Jean Allen
Manna Gathering
https://booklocker.com/books/7693.html
~~~~~~~~~~~~~~
I LOVE doing business with you people . . . you are so prompt and UP.
Mary Blanchard
ED'S PLACE: A Memoir
https://booklocker.com/books/6222.html
EULOGY – Second Edition
https://booklocker.com/books/5532.html
~~~~~~~~~~~~~~
Very pleased with your service and professionalism.
Lawrence Frederick
The Dodgson Chronicles
https://booklocker.com/books/7582.html
~~~~~~~~~~~~~~
It looks marvelous. You do excellent work.
John Herrmann
Everybody Comes to the Red Dog
https://booklocker.com/books/7460.html
~~~~~~~~~~~~~~
Dear Angie,
"A SHATTERED PARADISE" came out in print beyond expectations. It is just thrilling for us to behold.
Warren Smith
A SHATTERED PARADISE – The Great Quake
https://booklocker.com/books/7456.html
~~~~~~~~~~~~~~
BookLocker has been the best!!
They are professional, attentive and simply superb to deal with. I cannot begin to tell you how wonderful the staff are at BL. A special shout out to Angela whose patience and guidance have been exemplary!!
Publishing a book is no easy feat but the professionals at BL made the journey so easy and stress free that we endorse them without hesitation.
Thank you BL and please know that your attention to detail is very much appreciated by me and the four Doctors of the Caribbean!
Chuck Furey, Editor
In the Jungle of Medicine: Journeys Through Caribbean Medical School
https://booklocker.com/books/7383.html
~~~~~~~~~~~~~~
Again, the help / service / kindness shown by all of you at BookLocker is beyond my ability to communicate – I thank you most sincerely with all my heart and soul.
David Hunnicutt
Tangled Thoughts
https://booklocker.com/books/7354.html
~~~~~~~~~~~~~~
Hi Angela,
I sure appreciate all your excellent help with publishing my book! You are so kind, considerate, quick and thorough!
Gratefully,
Elizabeth Smith
Twin Strokes
https://booklocker.com/books/7358.html
~~~~~~~~~~~~~~
Bravo to the Hoys! I don't know how you manage to put out so many quality books, and still give such fine personal attention.
Be well,
Ellsworth McMeen
OBJECTION! OVERRULED! (Or, Two Lawyers Have a
Little "Chat" about God and Hell)
https://booklocker.com/books/6821.html
~~~~~~~~~~~~~~
Angela,
Everyone who has read the book has been really impressed with the appearance of the book, especially the quality of the print and the cover. You should be very proud of your work.
Jessica Clews
Ettie Brogan
https://BookLocker.com/books/7111.html
~~~~~~~~~~~~~~
Dear Angela,
I am very pleased I decided on BookLocker. Thanks for your frank advice, timeliness and honesty. Let the games begin!
John Olson
El Berdo
https://BookLocker.com/books/6920.html
~~~~~~~~~~~~~~
I want to take this opportunity to thank you, Richard and Todd and your entire staff. This was my first foray in the world of self-publishing and you have made it easy and fun. Hearing readers' reviews has been incredible; watching copies sell has been unbelievable. Thank you again. This has truly been an amazing experience. I can't wait to finish my next book….
Nadine Napear
Journey of a Killer
https://BookLocker.com/books/6854.html
~~~~~~~~~~~~~~
Angela,
My shipment of books arrived in great shape. I can't believe how fast you guys are.
Allen Russell
BUFFALO GRASS RIDER – Episode One: The Lonesome Wind
https://BookLocker.com/books/6456.html
BUFFALO GRASS RIDER – Episode Two: Blood on the Rosebud
https://BookLocker.com/books/6806.html
Cowboy Christmas Tales
https://BookLocker.com/books/6296.html
MULE: True Life Tall Tales About The Life And times Of A Country Boy From Smith County, Tennessee
https://BookLocker.com/books/5522.html
~~~~~~~~~~~~~~
Hi Angela, et al,
Got the shipment of books Thursday, and have already begun selling them. I was amazed at how quickly they arrived. I am very pleased with your process from the beginning to the present. Thank you for all of your assistance.
One very happy customer,
Laura Lander
Chapters From the Farmhouse Journal: Tales of Synchronicity and Grace
https://BookLocker.com/books/6849.html
~~~~~~~~~~~~~~
I cannot thank you enough… this process has been amazing.. LOOK FORWARD TO many more books with you all!
Korey McMahon
Bottom Line Marketing
https://BookLocker.com/books/6642.html
~~~~~~~~~~~~~~
Diane
Dear BookLocker friends,
I was at the Miami International Book Fair this past week to receive my modest recognition for Destiny's Dowry. While there we mingled with other self published authors. I must tell you that what I heard from the other authors and what they got for their money…I hit the jackpot with you. My son, Michael and I compared notes with authors and praised you as much as we could. It was sincere praise.
If I haven't thanked you before, please allow me to do so now. You have a wonderful company and it appears a caring staff.
Thank you again,
Rosemary Gard
Destiny Denied
https://BookLocker.com/books/6462.html
Destiny's Dowry
https://BookLocker.com/books/3719.html
~~~~~~~~~~~~~~
I'd like to personally say thank-you for your courteous, and prompt service in helping me with publishing my book. Your experience, insight, and marketing tips have proven to be quite valuable. Above all I've appreciated your honest approach to doing business. The publishing process has been a learning experience for me; your company has made the process virtually painless. Working with BookLocker has been a great experience. I have already recommended your service and will continue to do so.
Respectfully,
Edmond Gagnon
A Casual Traveler
https://www.BookLocker.com/books/6469.html
~~~~~~~~~~~~~~
To Angela and the staff at BookLocker.com
I just published my third book with BookLocker.com and as always the process was seamless and professional from beginning to end. The finished product is a quality book that measures up to any traditionally published book in today's competitive marketplace. Thank you for being a trusted outlet for self-published authors.
Sincerely,
Sondra Wolferman
The Escarpment
https://www.BookLocker.com/books/6492.html
~~~~~~~~~~~~~~
I received my printed copy of Mystic Wolf today, and approve it for publication. Once again, thank you for an excellent job. As always, Booklooker is the best!
Regards,
Dave DeHart
https://BookLocker.com/books/6400.html
Shadow Plots
https://www.BookLocker.com/books/5431.html
Terminated – With Extreme Pleasure
https://www.BookLocker.com/books/2962.html
The Eye of the Viper
https://www.BookLocker.com/books/1874.html
~~~~~~~~~~~~~~
Just got the galley, and it looks fabulous!!! I literally could not have imagined it would look so good.
Cheryl Reed
Cats for Change: It's Not About the Kibble
https://www.BookLocker.com/books/6305.html
~~~~~~~~~~~~~~
As always, the latest book looks great. I don't know how you do it, but every time we get one of these in the mail, it's like Christmas morning, and it always exceeds our expectations. Amazing.
Mark LaFlamme
Worumbo
https://www.BookLocker.com/books/6279.html
The Pink Room
https://www.BookLocker.com/books/2270.html
Asterisk: Red Sox 2086
https://www.BookLocker.com/books/2559.html
Box of Lies
https://www.BookLocker.com/books/5006.html
DELIRIUM TREMENS
https://www.BookLocker.com/books/5652.html
Dirt: An American Campaign
https://www.BookLocker.com/books/3596.html
Vegetation
https://www.BookLocker.com/books/3173.html
~~~~~~~~~~~~~~
Dear Angela,
Today I received proof that you guys aren't just book producers, but Book Artists, Design Geniuses, and Wholly Wonderful Word Wizards!!!!! Seriously, the book–which arrived this afternoon, and which I checked page by page–is far nicer than I expected it to be, and I really couldn't be happier. Super thanks to you, Richard, and Todd.
Paul Soderberg
Golden Insanity
https://www.BookLocker.com/books/6233.html
~~~~~~~~~~~~~~
Angela and Richard,
I just want to take a moment and say thank you for all your guidance and fine work while, "Adam Reborn: A Family Guide to Surviving a Traumatic Brain Injury," was in your hands. To those writers out there who may be reading this now, during my son's accident it was a terrible time.
Writing the book was a very difficult time, because I was reliving the accident again. (Tied to the whipping post for a second go round.) However, I assure you dear writers, that if you have any interest in POD, your time with BookLocker will be a smooth road to travel. For those of us who love the written word, but can be "computer challenged," Angela and Richard and their bookcover team are with you every step of the way.
Alex Stelmach
Adam Reborn: A Family Guide to Surviving a Traumatic Brain Injury
https://www.BookLocker.com/books/6122.html
~~~~~~~~~~~~~~
Dear Angela,
I want to drop you a quick note to sing the praises of BookLocker, and perhaps more importantly the people who make up your team.
In my research about self publishing, it became clear there are two kinds of "self publishing companies." One kind makes their money off of authors and would print a stack of debit card receipts if they were being paid to do so. The other kind has a business plan based on selling books, and that means working with authors to create the best possible product. BookLocker is definitely the latter, and you have exceeded my expectations. Considering my lack of experience when I started this project, you have helped me to become comfortable and confident quickly.
I am currently working with a bookstore to schedule my first signing. I'll let you know how it goes, and you can be sure that anyone who wants to talk about the process will be hearing about my great experience with you. Thank you.
Scott Westover, Author
Barnstorming – Live as a Pilot, Not a Passenger
https://www.BookLocker.com/books/5979.html
~~~~~~~~~~~~~~
Hi Angela:
My novel, HOME 1: Departure, arrived successfully. I've had a look at it, and it looks great!
I'm very pleased with the product–in both the accuracy to detail and the quality of the printing, the paper, and the cover (thanks again Todd!). Very good work.
Alban Goulden
HOME I: Departure
https://www.BookLocker.com/books/5999.html
~~~~~~~~~~~~~~
Angela and her staff at BookLocker.com have been amazing throughout my long venture in getting my first book published. I did some homework on POD publishing versus traditional publishing, and I decided on the former because of the potential delay in the latter. My book, a series of inter-related biographies, would have become quickly obsolete if major delays came into play. Further looking into POD options, I was impressed by the frankness of the BookLocker.com organization.
My decision to choose BookLocker.com in the end was one of my best moves ever. In retrospect, it is looking better all the time. Angela personally guided me through the process, and communication by email was actually very effective. She and her staff were always timely in responses, as well as efficient. I always received honest and accurate information and advice. They even helped me get a Library of Congress number quickly before publication. Once my book was published, they gave me tips on marketing tools and options and advice. Without reservation, I recommend BookLocker.com and its great staff to any brave author choosing the self-publishing route!
Ray Aquitania, M.D.
JOCK-DOCS: World-Class Athletes Wearing White Coats
https://www.BookLocker.com/books/5160.html
~~~~~~~~~~~~~~
Thanks, Ang, for a wonderful job again! BookLocker is the best. I can't believe how easy it was the second time around to get the entire process done.
Taylor Nash
The Apparition
https://www.BookLocker.com/books/5398.html
~~~~~~~~~~~~~~
Received my hard cover copy today. It looks beautiful. I don't have any thing that needs changing on it. I'm truly impressed with the printer as far as paper quality and binding. Kudos.
Christopher Banks
Echoes of Rome
https://www.BookLocker.com/books/5364.html
~~~~~~~~~~~~~~
Hi Angela,
Once again, BookLocker has given me a friendly, speedy and super efficient publishing process for my latest book. Please convey my thanks to everyone involved and, of course, keep some for yourself.
Kind Regards,
Marion De Sisto
SOUL WISDOM, VOLUME TWO – Other Spirit Messages
https://www.BookLocker.com/books/4290.html
TURNING TO NATURE: The Healing Flower Remedies Created by Dr. Edward Bach
https://www.BookLocker.com/books/4116.html
FINAL RETRIBUTION: Book Three of the Angelic Chronicles
https://www.BookLocker.com/books/5302.html
~~~~~~~~~~~~~~
Angie,
Just a brief note to tell you about a letter I received from a librarian at the University of Utah. They've put my books in Special Collections, and they sent me a letter which said, "The books appear to be very well produced. Excellent, attractive covers, sturdy bindings, and high quality paper."
Just thought you'd like to hear another comment about the high quality product you produce. Thanks so much.
Johnny Townsend
God's Gargoyles
https://www.BookLocker.com/books/4428.html
Dinosaur Perversions
https://www.BookLocker.com/books/4476.html
plus seven other titles available on BookLocker.com
~~~~~~~~~~~~~~
Hello Angela and Zach,
It's Sunday evening and I got my galley copy yesterday. First of all, thank you, the book is amazing! Second of all, you guys have been flawless in the whole process from since before I ever even paid you a dime. Your communication, to walking me through the whole process, including my beautiful book cover, and now to the end….my first copy… Stellar work across the board.
Thank you!!!
David Armstrong
Dragons & Violins: A Memoir of War & Music
https://BookLocker.com/books/5056.html
~~~~~~~~~~~~~~
Hi Angela,
I wanted to say thank you again for all your great work. BookLocker.com has gained my trust for life. I wrote my first book with another P.O.D. publisher and had to use up a few bottles of Advil during the process. I was referred to you guys by a good friend and could not wait to call him and thank him for the referral. I am very pleased with your professional and understanding work ethics.
I look forward to many years of working together.
Sincerely,
Michael Keller
Life in a Week: What Is Sprituality?
https://www.BookLocker.com/books/4948.html
~~~~~~~~~~~~~~
When I arrived at the decision to publish my own book, a bigger decision had to be made- Which self-publisher would it be? As a first-time author, I had loads of questions and few answers. Angela's very informative articles comparing services and costs of POD houses sold me. Words and phrases that come to mind when describing my experience with BookLocker are integrity, available when I needed them, professional, patient, extremely helpful, personable, upfront and supportive. I give BookLocker a solid ten on a performance scale of one-to-ten. Seeing "The People of God" advertised online is a dream come true. As inexperienced as I was, it could have been a nightmare. One more thing needs said to the BookLocker team: "Hugs!"
John Finkbeiner
The People of God: Finding the Future in Your Bible
https://www.BookLocker.com/books/4816.html
~~~~~~~~~~~~~~
Hi Angela-
I want to say that I am very pleased with my book as well as the process to getting here. It has been a very pleasant experience working with you, your staff and your company. I found that everyone was extremely helpful, responsive and enthusiastic about helping me to create a product of which I am pleased and proud.
Thanks again and take care,
Sherry Parnell
Let The Willows Weep
https://www.BookLocker.com/books/4811.html
~~~~~~~~~~~~~~
Dear Angie and the BookLocker Staff,
I wish to express my sincere gratitude for your impeccable professionalism during the process of publishing my first book. It has been a humbling experience collaborating with a community that is authentic in their mission and being their word.
Naturally when I began researching pod publishers I soon became disillusioned by some stories I heard from published authors or their associates. I asked the Universe to connect me with a publisher that would make the process flow with freedom, grace and ease. Well, I got what I asked for in BookLocker.com.
Thanks so much for making my first pod publishing experience memorable in a good way!
Leotha Douglas
How Life Happens For Me, Not To Me……When I STOP Playing SMALL
https://www.BookLocker.com/books/4570.html
~~~~~~~~~~~~~~
Angela,
I love it!! BookLocker did a fabulous job. It looks MORE professional than some things I have seen from traditional publishers.
Kathleen Brunner
ONE MORE SERVING: Because Life Is Meant To Be Full – A
sampling from the Food for Thought Chronicles
https://www.BookLocker.com/books/4477.html
~~~~~~~~~~~~~~
I am very pleased – the printers did a lovely job. It is a book that I will be very proud to sell. Thank you so much.
Ginny McCown
Quest for the Crown
https://www.BookLocker.com/books/4331.html
~~~~~~~~~~~~~~
Hi Angela:
I'm recommending BookLocker to all my writer friends. Jerry Simmons was right on with you guys when he spoke to our writer's group. And no one in the group has gotten a book as fast as I have.
Kudos for a great job,
Jeri Castronova
Code of the King: A Deadly Search for Ancient Wisdom
https://BookLocker.com/books/4216.html
~~~~~~~~~~~~~~
I wanted to thank you, Richard and Todd for a very pleasant publishing experience. BookLocker is professional, efficient, speedy and friendly. Very different from my previous experience with that other POD publisher. With them I have been frequently frustrated due to them making many mistakes, being costly and super slow to make royalty payments. I will certainly publish with BookLocker again.
Marion J. De Sisto
TURNING TO NATURE: The Healing Flower
Remedies Created by Dr. Edward Bach
https://BookLocker.com/books/4116.html
~~~~~~~~~~~~~~
Angela I just wanted to thank you for a most pleasant experience!! I made a significant mistake in using iUniverse for my first book and this has been the exact opposite. You and your organization couldn't have been more responsive, helpful and professional in all aspects of this process.
Tony Pallante
BIG Strategic Planning for Your Business
https://BookLocker.com/books/3914.html
~~~~~~~~~~~~~~
Hi Angela & Richard – I just received my first shipment of books. Everything is perfect. The quality is fantastic & the timing worked out perfectly.
Now I know y'all get the thank you letters raving about how fantastic y'all are – and you are. Go ahead & add me to the bandwagon. BookLocker has done a fantabulous job. You never over-hyped your services, never hid behind fine print & never attempted to upsell me. I know – I used 'never' 3 times in that one sentence – writer, yeah right (It's not polite to roll your eyes). The cover art is great – an eye-catching real sales tool on its own.
During the day I build high tech, Class A office buildings and Medical Centers. Intense, big money projects, with very tough deadlines & clients with outrageous expectations. Now if I could bottle up your efficiency, good manners, honesty & attention to detail & turn it into a magic elixir for my guys – I could go on autopilot & write full time.
Y'all are just fantastic from start to finish & during all stages in between. OK – all diatribes, even good ones, have to come to an end. So thanks & I look forward to a continuing relationship for a looooonnnngggg time.
Dave Ebright
BAD LATITUDE – A Jack Rackham Adventure
https://BookLocker.com/books/3799.html
~~~~~~~~~~~~~~
I have the coolest looking book in the world thanks to you. What a pleasure you are to deal with. Life should always be this simple.
Kevin Kirsch
Julie's Gift
https://BookLocker.com/books/3797.html
~~~~~~~~~~~~~~
Hi Angela and Richard!
Just wanted to tell you how very pleased I am in the appearance and overall quality in my novel (Signal 13) books I've received from you guys. First rate and they actually surpassed my expectations. And I can't tell you how much I've appreciated your timely responses to all my inquiries or requests.
BookLocker, Inc is certainly living up to the Outstanding Self-Publishing Companies billing that Mark Levine listed in his Book, The Fine Print of Self Publishing, that's for sure.
Many, many thanks for making things so easy for this newbie.
Eric Briggs
SIGNAL 13
https://BookLocker.com/books/3711.html
~~~~~~~~~~~~~~
Dear Angela,
Around the World by Mistake has arrived, and looks great. APPROVED!! Everything looks just right – impressive printing job.
Jane Winslow Eliot
Around the World By Mistake
https://www.BookLocker.com/books/3606.html
~~~~~~~~~~~~~~
You guys really do more than live up to your rankings in Levine's book.
Mary La Croce, wife of James La Croce
Escape from Hell and the Almighty White Guy with a Beard
https://BookLocker.com/books/3592.html
~~~~~~~~~~~~~~
I can not put in words how thankful I am that you have made my book effort so easy. I've recommended you to a number of authors, as the most reputable, trustworthy publisher they could ever find. You make strangers feel like family!
Jim Little
Brotherhood of Doom: Memoirs of a Navy Nuclear Weaponsman
https://BookLocker.com/books/3222.html
~~~~~~~~~~~~~~
The service is so excellent, I fear you may never get rid of me…
Then I remembered your name is the female derivative of 'angel.' You certainly have been that to me on this project.
Excellent work, Angela, and everyone else I don't know over there on the other end of the line. Thank you.
Patch Rose
One Year To Live? A Nobody's Guide To Surviving Cancer
https://BookLocker.com/books/3131.html
~~~~~~~~~~~~~~
Thanks again for all the personal attention, it is such a pleasure to work with you! I have been telling people what a great experience this is, working with BookLocker.
Claudia Stack
Horsewomen in Foal and Other Equestrian Adventures
https://www.BookLocker.com/books/3104.html
~~~~~~~~~~~~~~
BookLocker.
Exactly who they say they are. No hidden costs, no flummery–just highly professional and cooperative service. I've published forty books with big New York and Chicago houses, and Book Locker's product is equal, their level of cooperation superior. If you have a book with limited commercial appeal–as I had–or you're having trouble getting the attention of a commercial publisher, consider POD publishing and BookLocker. They'll treat you right.
Alden R. Carter
Brother to the Eagle: The Civil War Journal of Sgt. Ambrose Armitage,
8th Wisconsin Infantry
https://BookLocker.com/books/2719.html
~~~~~~~~~~~~~~
I have to tell you, watching Book a Month sell on BookLocker is just a HUGE hoot! It's been ages since I've had this much fun on a book launch. I should have done this eons ago. And I just love Richard's tracking URL system. Can't wait to see how it pans out as I start customizing those links. This is what's missing from traditional publishing, this instant gratification. Now, I guess if it weren't selling, I'd be bummer, but this is FUN.
Okay, I'm officially a fan.
Thanks!
Cyn Mobley
BAM: Book a Month
https://writersweekly.com/books/3024.html
~~~~~~~~~~~~~~
This sure was painless!
Thanks,
Judi Daly
Trail Horse Adventures and Advice
https://www.BookLocker.com/books/2920.html
~~~~~~~~~~~~~~
Angie–
Thanks for being a wonderful person to work with…those don't come along often.
-CMSgt T. Wayne Babb, USAF, Ret.
A Tiger by the Tail
https://www.BookLocker.com/books/2852.html
North of Knoxville – South of Atlanta
https://BookLocker.com/books/1913.html
SKIVVY NINE!
https://BookLocker.com/books/1710.html
~~~~~~~~~~~~~~
Angela, Angela… what a fabulous job! The book came today (I just got home to see it) and it looks absolutely wonderful. I can't thank you enough.
Gene Alexander
TALE OF A SALE…Letting Go of the Family Business
https://www.BookLocker.com/books/2760.html
~~~~~~~~~~~~~~
I received my first royalty check over the weekend! Yeeeehah! I want to thank you folks at BookLocker for the opportunity to publish PARK RIDGE: A Senior Center Murder. Each experience along the way served to reinforce my opinion of your professionalism and to confirm that I had certainly chosen well among POD publishers. From the vetting of the original submission, to finding the right cover artist for my book, to establishing my blog (https://murder.BookLocker.com) — your help and interest have made what could have been a harrowing event in the life of a first-time novelist more of a walk in the park.
Cheryl Hagedorn
PARK RIDGE: A Senior Center Murder
https://www.BookLocker.com/books/2637.html
~~~~~~~~~~~~~~
Hi Angela-
I finally have a moment and want to extend a personal thank-you for all the help you and the rest of the BookLocker crew gave Marcie and me. The border you put around my sketch gave it a nice professional touch, and we never even asked. You can count on our recommendation of BookLocker to writer friends and family. You guys are a class act and we're lucky to have found you for our first effort.
All the best from both of us,
Jim & Marcie Cumberland
The Tree at the Top of the Hill
https://www.BookLocker.com/books/2622.html
~~~~~~~~~~~~~~
I have NO words to describe the beauty of your work or the incredible quality that is in the galley print that came this evening. It is beautiful. Wow. I am truly speechless. It is awesome and I am humbled beyond words. Thanks, thanks for the chance, and may God bless you, your business, and your beautiful family.
BIG hugs.
Doug Russell
No Time for ,s
https://www.BookLocker.com/books/2612.html
~~~~~~~~~~~~~~
Angela:
My copies of Whispers in the Wind arrived today! I'm also pleased to see this book already on barnesandnoble.com!
It has been a delightful experience to work with you and your company.
Annie Laura Smith
Whispers in the Wind
https://www.BookLocker.com/books/2413.html
~~~~~~~~~~~~~~
They were in my mailbox this morning; they probably came Saturday while I was out of town. Just as the first one, they are both gorgeous!
Larry Bristol
Crossroads: One Day Of Magic
https://www.BookLocker.com/books/2378.html
Crossroads: Heaven In Her Eyes
https://www.BookLocker.com/books/2399.html
Crossroads: Path Of Gold
https://www.BookLocker.com/books/2401.html
~~~~~~~~~~~~~~
Angela,
The book is gorgeous. Thanks for all your hard work. As usual, you are ahead of me and I am scrambling to keep up. Let me know the final step. Thanks again for a great product!
Triple Hugs!
7
Kim Cook
Do Bar Fights Count? How To Write Your Military Stories
https://www.BookLocker.com/books/2405.html
~~~~~~~~~~~~~~
Thanks so much for your amazing responsiveness.
Margery Isis Schwartz
What's Up With the Hard Core Jewish People? An irreverent
yet informative approach to Judaism and religious devotion
from a Reform Jewish mother's perspective
https://www.BookLocker.com/books/2384.html
~~~~~~~~~~~~~~
Angela–This is a beautiful book. More thanks than you can know.
Blessings–
MJ Melneck
Old Music
https://www.BookLocker.com/books/2373.html
~~~~~~~~~~~~~~
Angela,
Here's an interesting thing. I spoke with the owner of a bookstore tonight and she's had calls from other POD authors who are interested in talking with me about my experiences. One in particular went through another company, paid thousands, and somehow got screwed out of the rights to his work. Kind of a horror story, I guess. What I don't understand is why writers are still seeking out the BIG THREE companies for self-publishing needs. When I started pondering this route, I researched exhaustively and BookLocker was clearly the only way to go. You're the only one with a vested interest in sales and that makes all the difference, to me.
Frankly, I was expecting to see the downside eventually, but I'm not seeing one. Call me a satisfied customer, I guess. I can't thank you enough. And I'm not a suck up by nature.
Mark LaFlamme
The Pink Room
https://www.BookLocker.com/books/2270.html
~~~~~~~~~~~~~~
I want you to know that I have been really impressed with your services. BookLocker.com was not my first choice, but I'm so glad those "other" companies never responded to my questions, because you've done a first-rate job. The turnaround time was much less than I expected – it hasn't even been 4 weeks! – and you've been so responsive to all my questions and concerns. Thanks!
Kathy Hopper
Taming the Savage Monsoon
https://www.BookLocker.com/books/2129.html
~~~~~~~~~~~~~~
Hi Angela,
I picked up my mail today and my book was here. It looks wonderful!!! Thank you for everything!
Linda Stechert
Strength and Courage
https://www.BookLocker.com/books/2085.html
~~~~~~~~~~~~~~
The book arrived today and I love it! You guys did a super job, I don't know how to thank you.
Nina Bennett
Forgotten Tears A Grandmother's Journey Through Grief
https://www.BookLocker.com/books/2081.html
~~~~~~~~~~~~~~
Angela-
We're having a ton of rain down here right now, and everything's a bit dreary today, but you just brightened my spirits because my book arrived in the mail, and it looks amazing!
Thanks for all your help-whether answering another of my many questions, or keeping me up to date with the book status, you made this process so easy for me–I appreciate your time, talents, and patience!
Randy Cunningham
Building Great Kids–No Assembly Required!
https://www.BookLocker.com/books/2068.html
~~~~~~~~~~~~~~
Thanks again for all of your hard work, Angela – the finished product looks really nice. Thanks!
Rich Gallagher
Delivering Legendary Customer Service on the Telephone
https://www.BookLocker.com/books/2043.html
~~~~~~~~~~~~~~
G'morning, Angie. Well, the galley didn't arrive until Saturday, when the whole extended family was here for my daughter's first communion. The unveiling–of the book–was very dramatic. It came out beautifully! I couldn't be more pleased, particularly with the cover, this being my first adventure with hi-res graphics. I had printed it on glossy photo paper hoping that it would approximate the printer's process, and lo and behold, you have to look very closely to detect the difference. As for the text, I scanned the whole thing and didn't see any printing problems. So, let's go!
Ken Jasper
Voices of Babylon
https://www.BookLocker.com/books/1985.html
~~~~~~~~~~~~~~
Hi, Angela,
It's time I wrote to thank you for the wonderful process and outcome I've had so far in working with you and BookLocker. Overall, the experience has been just as promised, and I am very pleased with my book and book cover! I especially appreciated your website telling me where you were on any particular day. It alleviated some of my anxiety as I awaited various steps in the process. I also appreciated your prompt response to my e-mails–especially the one in which you urged me not to be discouraged about editing failures!
Thanks for your response, Angela, and all your help! I'm recommending BookLocker to other authors.
M.D.Abrams
Murder on the Prairie A North Florida Mystery
https://www.BookLocker.com/books/1958.html
~~~~~~~~~~~~~~
Angela:
I just received the book and I could not be more thrilled. This is better than s*x! The book is excellent, and I hereby authorize you to go ahead and list it, so we can get the sucker sold. Thank you heaps for being such a joy to work with. This was so easy, just as advertised, I might add.
Thank you again,
Dave DeHart
Eye of the Viper
https://www.BookLocker.com/books/1874.html
~~~~~~~~~~~~~~
You have done a fantastic job with the book. And much faster and smoother than I ever imagined it could go.
Hugs to you too…
Robin Renee
A Bridge of Love between Heaven and Earth: Self-Induced Contact in the Afterlife
https://www.BookLocker.com/books/1739.html
~~~~~~~~~~~~~~
Angela,
The hardback copy just arrived about 10 minutes ago. To say I'm pleased with the results is putting it mildly. Stunned is a bit closer to the truth. The cover came out very nicely as did all of the printing. I certainly can't find anything wrong with it.
I'm particularly impressed with the binding. It's excellent. Far better than the majority of the hardbacks I've seen lately. Throw in nearly perfect trimming and it's an attractive book.
So–mark that sucker approved and put it online for sale.
Angela, I want to thank you for the incredible patience you've shown. And you've show that patience while working under a horrendous work load. Between your own writing and marketing of your own books, running a large website, and doing God alone knows how many other things. I sometimes
think you're twins. Amazing.
T.G. Browning
Caught Dead & Other Catastrophes
https://www.BookLocker.com/books/1617.html
Red Tide
https://www.BookLocker.com/books/2091.html
~~~~~~~~~~~~~~
Print galley arrived today – looks great! – Okay to move forward. Thanks again Angela! Wish getting every book published was this easy.
Richard Gallagher
The Perfect Company
https://www.BookLocker.com/books/1590.html
~~~~~~~~~~~~~~
I just wanted to drop you a note to thank you and your great organization for making is so easy to get my book published. The whole experience has been nothing but pleasant. Your immediate email responses and thoughtful suggestions and guidance made the whole process a breeze. The graphic artist assigned to my book cover communicated daily as we discussed the merits of the cover design and back cover verbiage. I can't believe how fast the process was compared to what other POD publishers are advertising. The quality of the book blew me away. It's second to none! Why would anyone look anywhere else! You're the best.
My sincere thanks,
Thomas Reed
The Adventures of Jimmy Holiday
https://www.BookLocker.com/books/1523.html